Hi girls! We're proud to announce our winner for the Hang Ten Special Event giveaway. She will be joining us tomorrow, October 9 at 2 PM, Hang Ten MOA and will be helping us style a manequin for the event!
Congrats TIN ADVINCULA! We will be contacting you today :)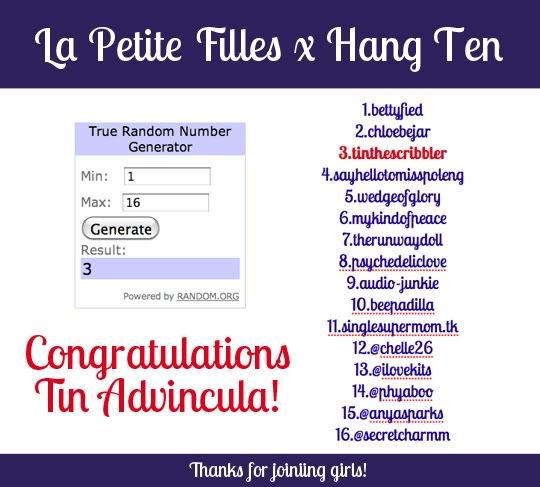 Wish us luck tomorrow! 
<3 The Little Girls